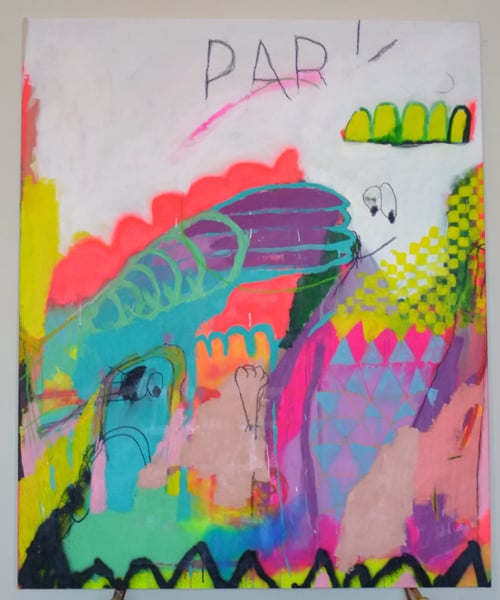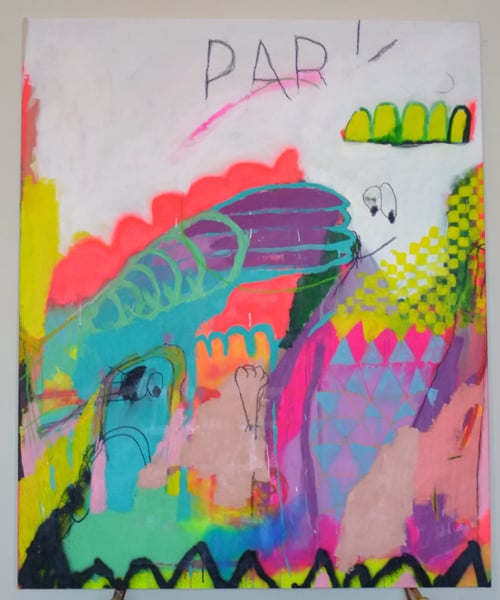 My First Dream Of You
$2,000.00 / On Sale
Acrylic, oilstick and spray on canvas- 135cm x 165cm - 2014 (Billy Bleed).
Northern Lights, playing football in the park, fancy dress, raking leaves into pillows, warmed walls of the little cabin, the caretaker assuring all is well, sky so clear, content, at ease.. she had found her resting place and invited us over to see.
Free World Wide Shipping.